Clay Imprints are not currently available in the studio, Due to the steep rise in costs of producing imprints and the difficulty in obtaining the raw materials required we are not currently taking bookings for imprints, prints on pottery are still available and are a lovely alternative to capture those prints
, it only takes a few minutes to take the actual print then you can choose your colours for the prints & text then leave it with us! your imprints usually take around 12 weeks depending on if you are having them framed, how busy we are etc, if you need them for a specific date we will do our best to get them ready for you.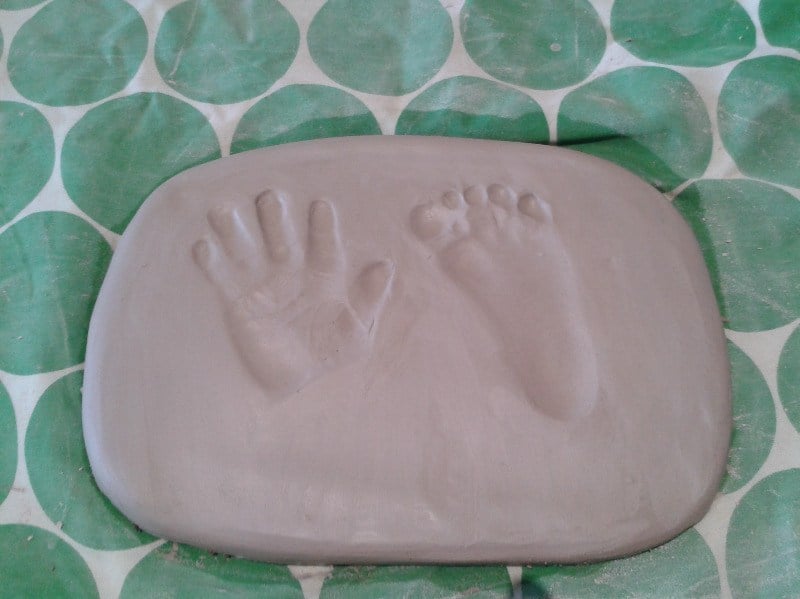 Why does it take so long for us to get the prints back?
Once the prints have been taken the clay needs to be shaped & any details names etc imprinted, the clay then needs to air dry naturally, once the clay is properly dry it will get its first firing in the kiln. Once fired the imprints are then carefully handpainted to show up the maximum detail possible, the prints are then glazed & fired again in the kiln. Once the prints are complete they are either strung on a ribbon or framed depending on your option chosen. As you can see there are a lot of processes involved!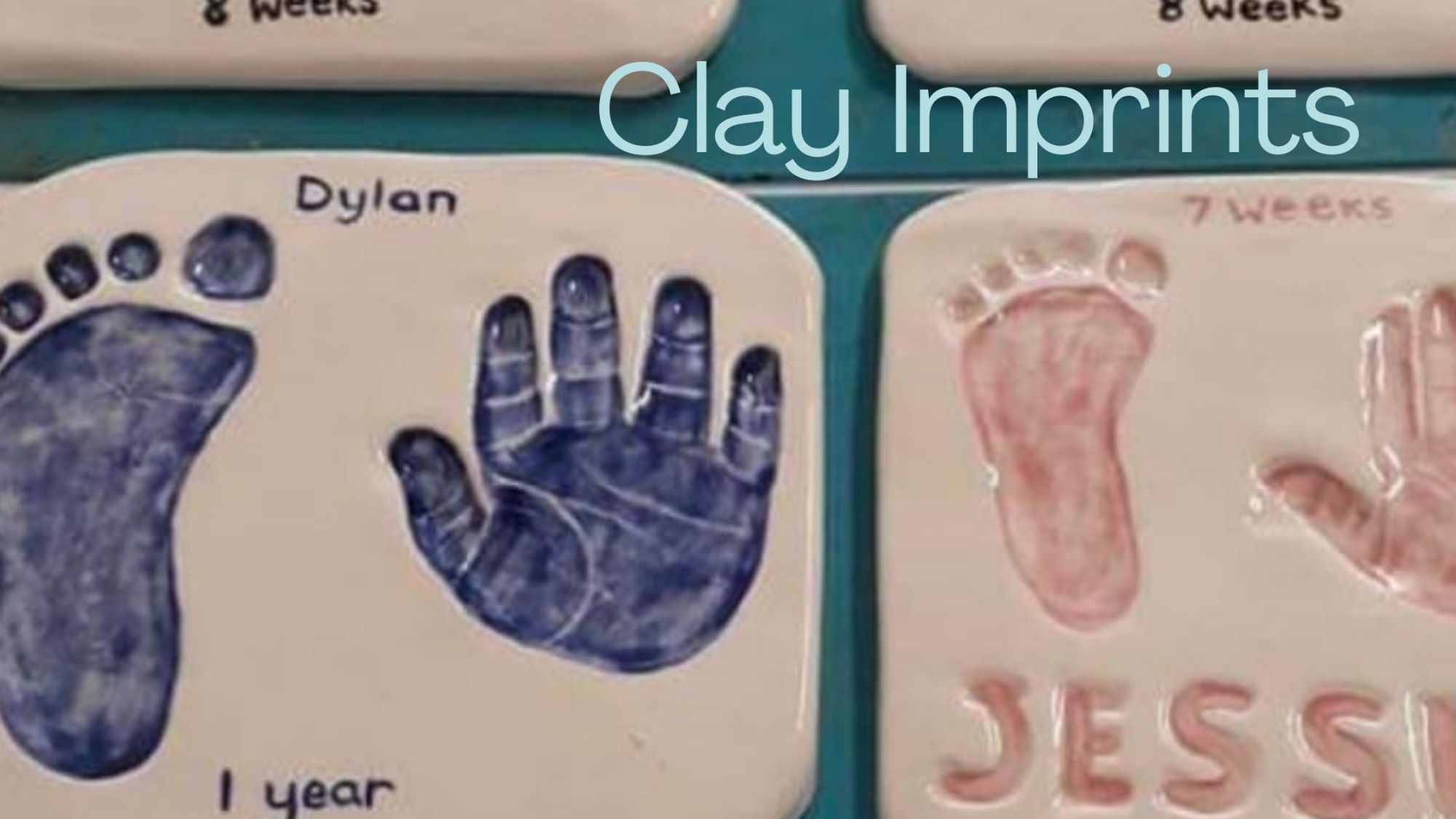 A double print unframed (baby/toddler) is £x it can be two hands or two feet or a hand and a foot either from the same child or one each from two different children or one older child/adults sized hand print. You can choose any colour from our range of glazes & we can add names, dates etc in paints.
Framed prints are £x
If you would like the name imprinted in the clay there is an addition charge of £5